Sunrise and sunset on the beach in Cozumel: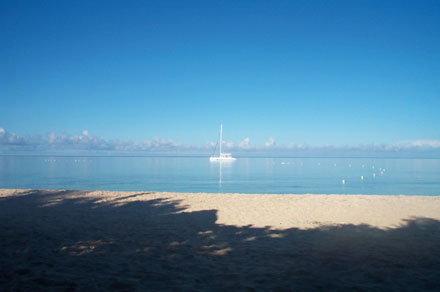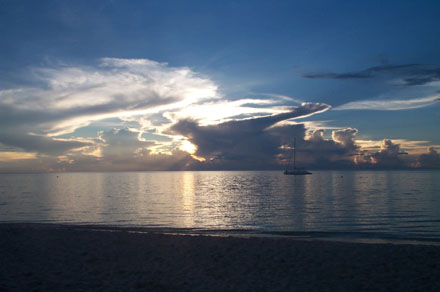 Here's what the water looks like on a good day in Cozumel - crystal clear and beautiful!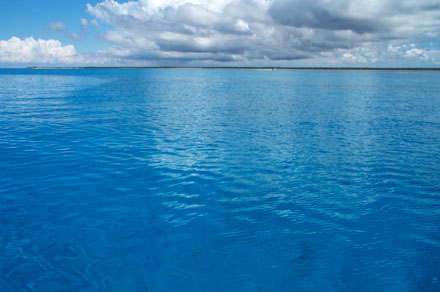 Here's one of the entrances to the Dos Ojos cave - just a big hole in a rock cliff with a big pool of clear-as-air water from which passages branched out in a few directions.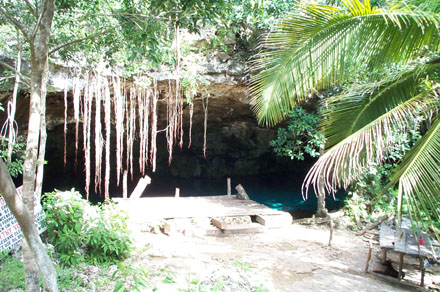 Want to see some
underwater pictures
of the Dos Ojos cave system?
Finally, we had a chance to visit the Mayan ruins at Tulum. They are the only Mayan ruins built right on the coast, and are not as ruined as the other ruins we had visited on Cozumel...