Cayman Islands

August, 2011

Time for the annual Three Amigos dive trip! This time, we revisited an old favorite: The Cayman Islands. Jerry and I had been here in 2002 with another amigo.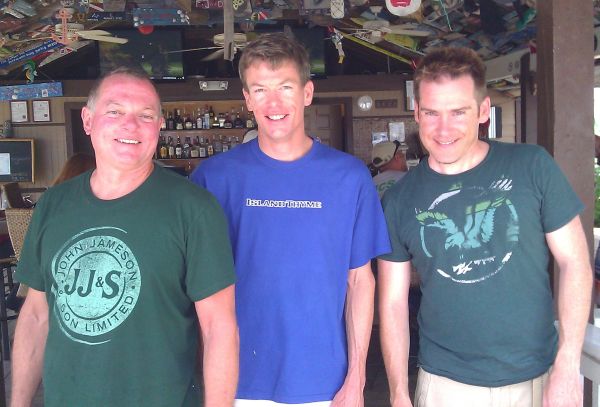 On Grand Cayman, we stayed at Sunset House for the first three days and dove the last two days. The accommodations at Sunset House were decent but could use a little freshening up. The bar was lively, well run, and had a beautiful view of the ocean and sunsets. The biggest surprise was the Sea Harvest restaurant. Besides a selection of island specialties, there was a good selection of fantastic Indian dishes, including a great lamb koorma.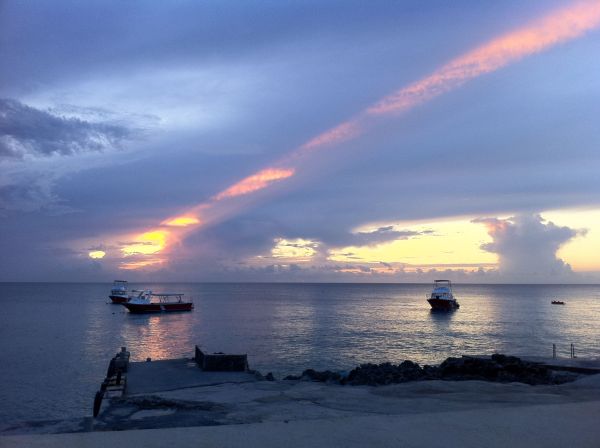 Sunset Divers took us only to the west side of Grand Cayman, within a 20 minute boat ride from the resort. Most of the sites were just off 7 mile beach.
We walked into town in our last afternoon there for lunch and to explore a bit.
We then stayed 5 days/nights on Little Cayman, at Paradise Villas. This small resort is right on the ocean, and has a restaurant and 6 villas with two 2-room suites each. The accommodations were clean, comfortable and well maintained.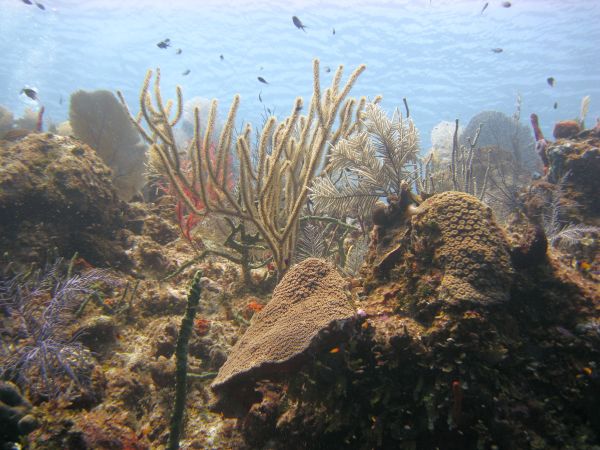 But more importantly, the diving on Little Cayman is spectacular - in particular, the Bloody Bay wall. The reefs are lush with healthy coral, both hard corals and soft. There's also a great variety and quantity of fish, ranging from innumerable tropicals to pelagic predators.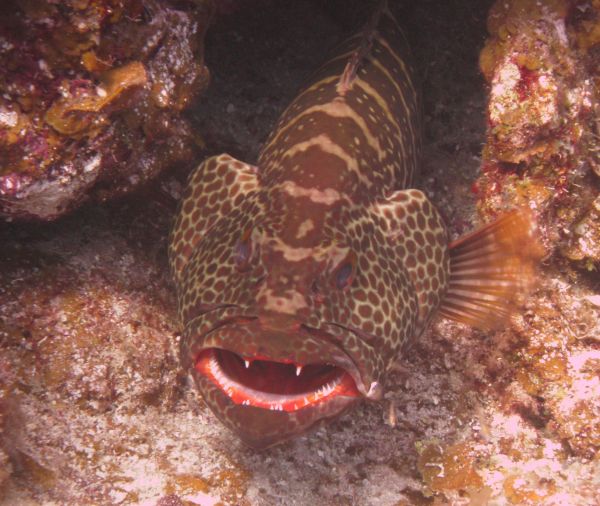 We dove primarily with Conch Club Divers. Matt and Tim were great divemasters/skippers and kept things fun and relaxed. It's really annoying when you have 1000 more dives than the divemaster and he's banging his tank at you asking your air pressure. Well, there was none of that! We could dive with the guide (which we often did if the site had a hard-to-find swimthrough or sea horse) or we could go off on our own. We just had to be back on the boat within an hour or so. The Three Amigos motto: "First to go, last to show!" And the other Three Amigos motto: "It's good to be us!"
For being such a small island, Little Cayman kept us occupied. After the morning dives, we would usually have lunch at the LC Beach Resort bar. We'd bike back to the villa, shower, then return to the LC Beach Resort with our iDevices and hang out there for a bit. Dinners were at Hungry Iguana at Paradise Villas, the LC Beach Resort buffet (pricey but great), and on our last night, the barbecue at Sam McCoy's.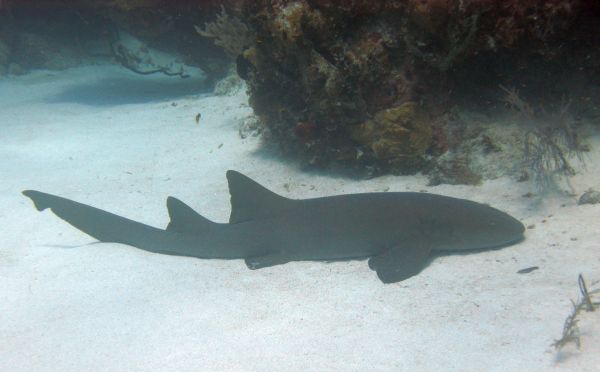 The air temperature ranged from 82 - 88, and the water temp ranged from 85 - 86. Every day was partly sunny.
Overall, a fantastic trip!
Last modified: 05/11/2012