Whistler & Vancouver, B.C. - 2002

After years of hearing stories about the Whistler and Blackcomb ski areas in British Columbia, Canada, I finally had the chance to experience them this winter.
The first was a 7-day trip from January 1 - January 7 with Paul Teixeira, Brian Alleyne, and Smita Bakshi. We stayed at Brian and Smita's suite at the Westin in Whistler Village, right next to the Whistler gondola. The snow conditions were just great. We were able to cover the entire area, including the amazing Blackcomb glacier, 7th heaven, Bagel Bowl, etc. The daily ritual was great: up nice and early for a hearty breakfast in the room, ski/board hard all day, back to the room for a nice après-ski of wine and cheese (and cheetos), then later off to an invariably excellent dinner at one of the Village restaurants.
Here's a shot of Brian having some après-ski health food: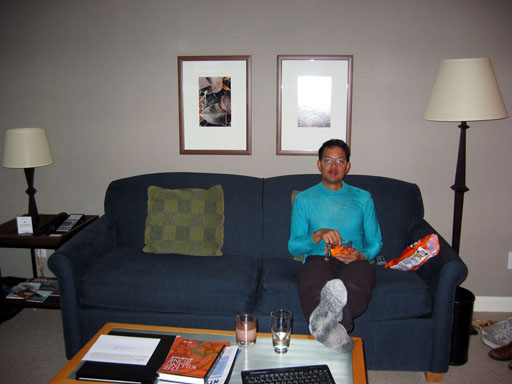 And some shots of the hotel's pool and the Village: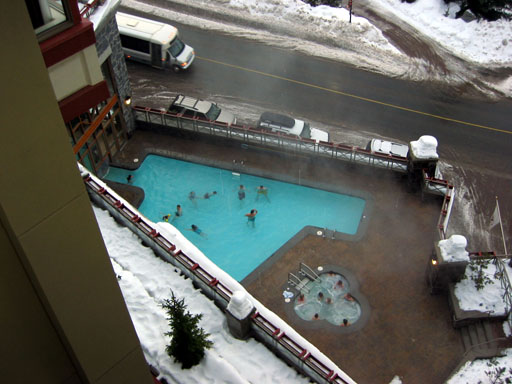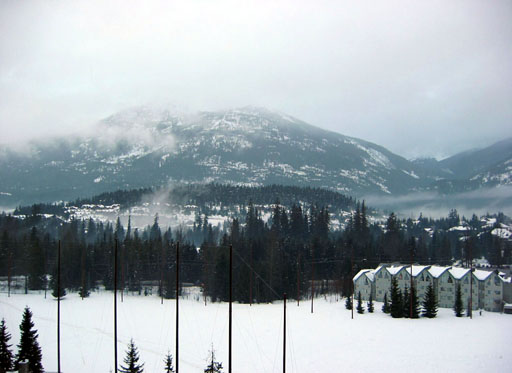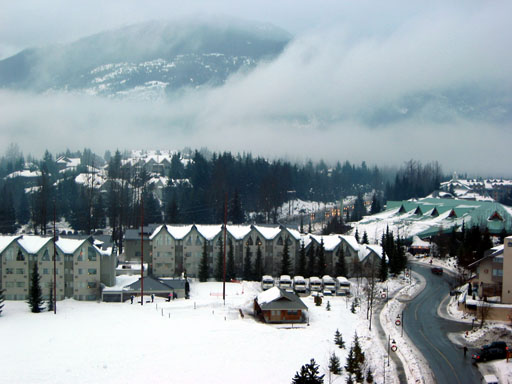 The second trip was a month later with Thierry Bui, Ryan and Paul, and Mark Mooney and Don Noah. Thierry, Mark, Don and I flew from Hollister to Vancouver in Mark's Conquest and met Paul & Ryan at the Vancouver airport. Taking the Conquest sure beats the hell out of flying commercial: flying commercial would have involved a 1 hour drive to SFO + 2 hours advance arrival + 2+ hour flight time + 1 hour to collect luggage and clear customs. It took about half that time flying private.
We rented a condo for the week (the occasion was Altitude 2002) which had a hot-tub and was an easy walk to the Village and a quick shuttle ride to the lifts. There were huge amounts of snow during our stay (one 24-hour period saw 3 feet of new snow!) but the downside of this was that the glacier never opened.
The flight up was pleasant. Here are shots of snow-capped mountains in Oregon and final approach into Vancouver: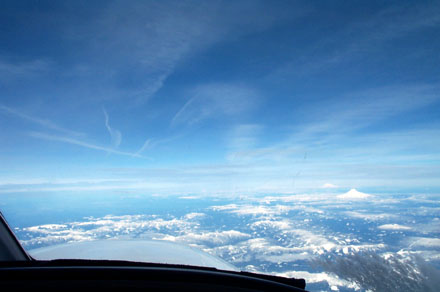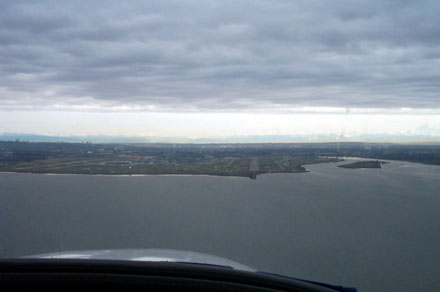 Don and Thierry enjoying the ride:
One of the treats was dinner at the Rimrock Cafe. The food was excellent, including the sticky-date pudding: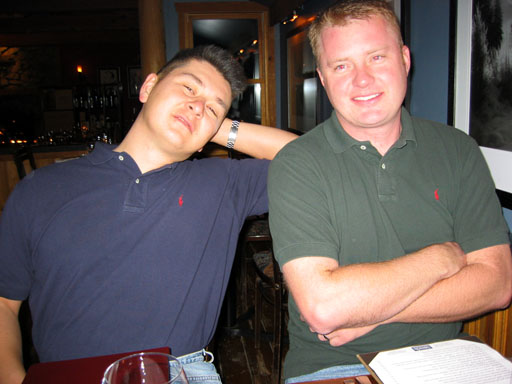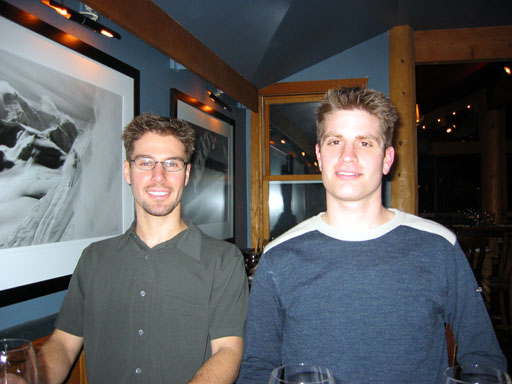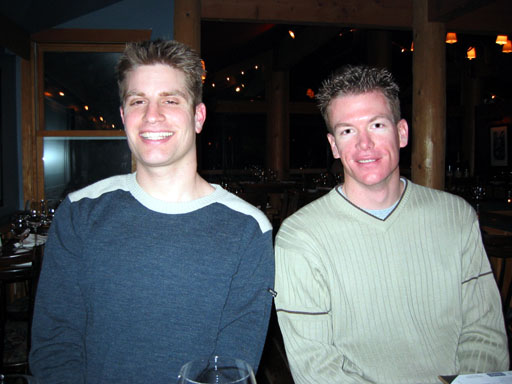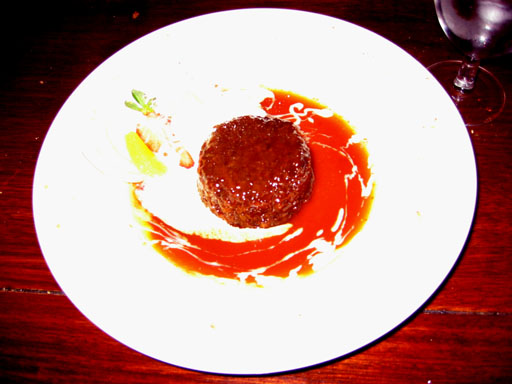 After the skiing was over, Mark, Don, Thierry and I spent a couple of days in Vancouver. We went shopping on Robson St., had dinner on Davie St. and went clubbing at Odyssey (the shower dancers were off-duty that night).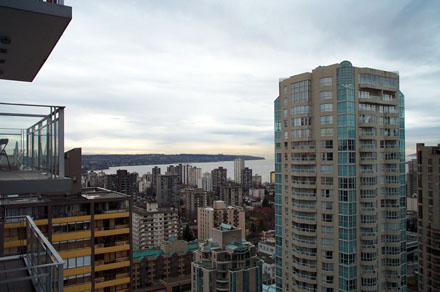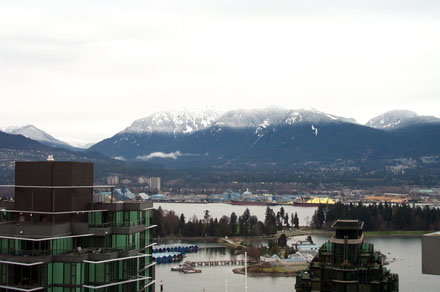 The trip home also had some nice scenery: