West Canyon Hike, Lake Powell, AZ
June 6 - June 13
Picture gallery for Days 1 & 2
Picture gallery for Days 3 & 4
Picture gallery for Days 5 & 6

Five of us (Smita Bakshi, Brian Alleyne, Paul Teixeira, Anita, and myself) went hiking/camping in a remote slot canyon in Navajo lands in Utah off Lake Powell.
The trip was just great. I hadn't been camping since high school and so wasn't exactly sure what to expect. But it turned out to be a great adventure. The scenery was just amazing, and we had numerous non-trivial obstacles to surmount.
Day 1 (Friday, June 7th) started with packing in the parking lot of the Wahweap marina at Lake Powell, then a boat ride to the west canyon entrance, and a hike to the first campsite.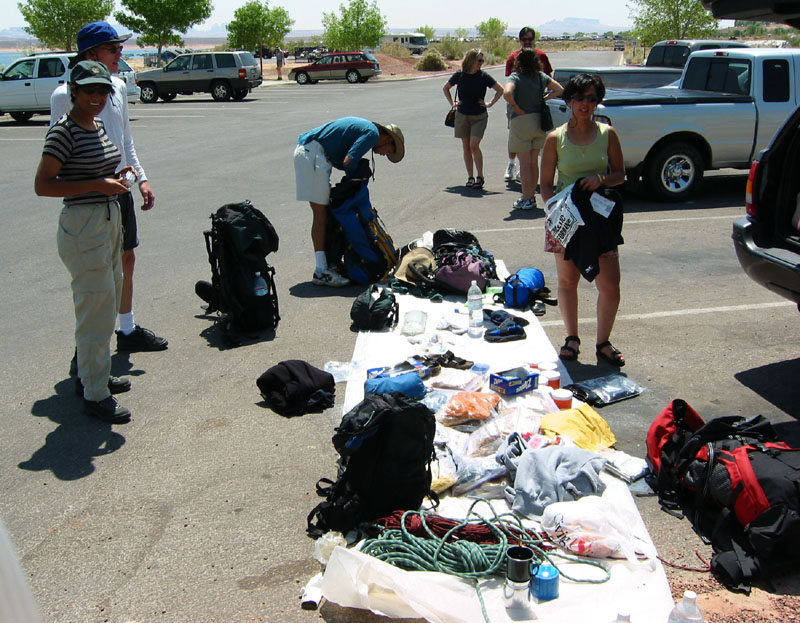 Day 2 (Saturday, June 8th) involved hiking from the first campsite through a couple climbing obstacles and several swims and wading through flooded narrow parts of the canyon.
Day 3 was Rest Day! How did we rest? By taking a several-kilometer hike up on the sun-baked rim to reconnoiter the route to the upper canyon.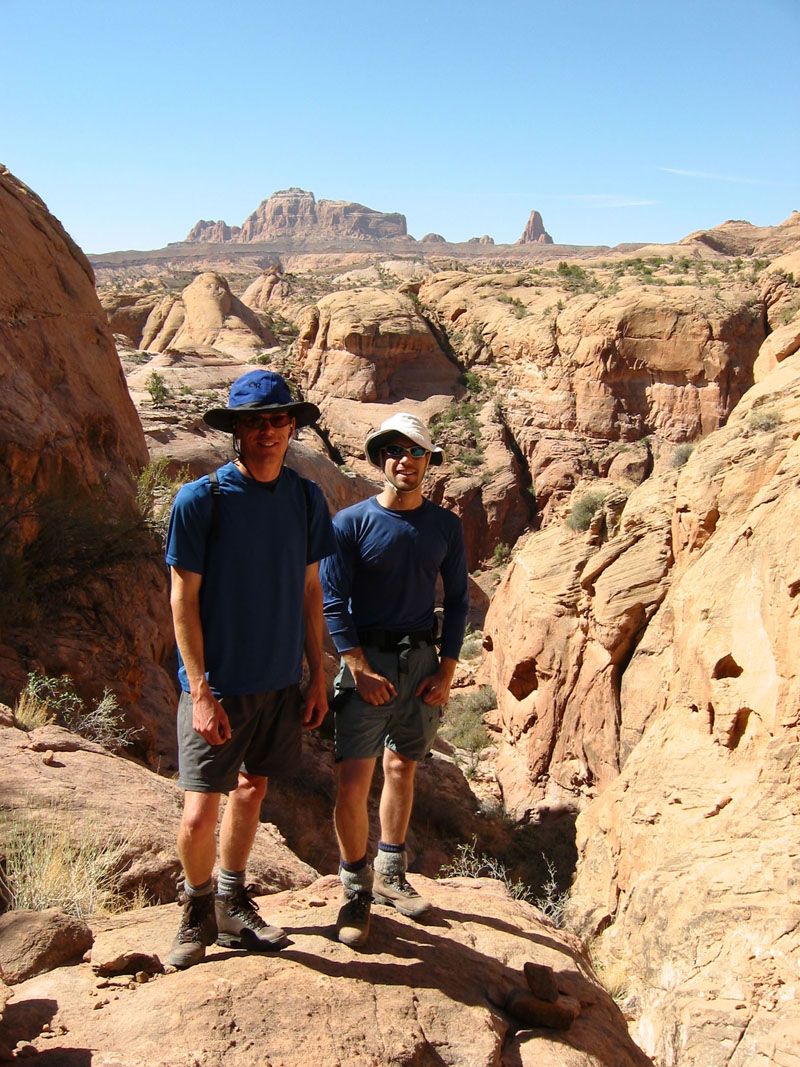 Day 4 was definitely the highlight of the trip - a hike through Upper West Canyon. Because of obstacles going upstream, we had to hike out of the canyon and across the rim to the start of the upper canyon. The upper canyon was just amazing in how it had been sculpted over the eons by water. And some of that water was still there in the form of eight icy-cold pools through which we had to swim. But it was totally worth it...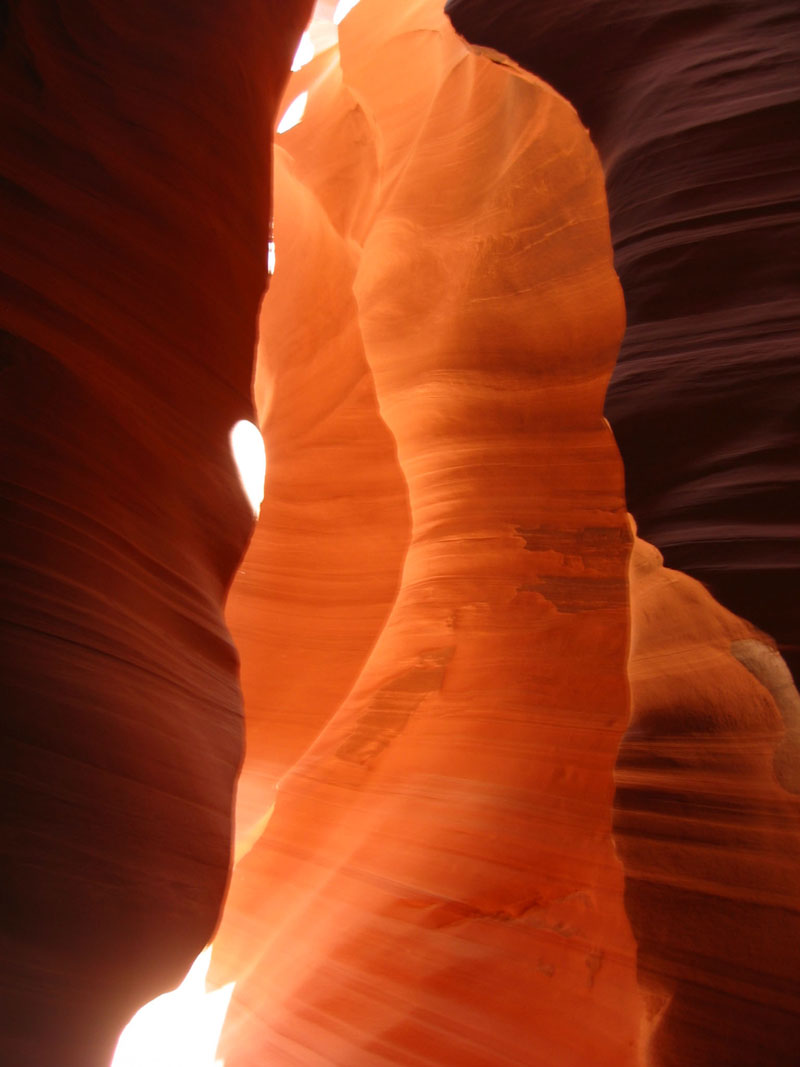 On Day 5, we packed up camp and headed back down the canyon. We camped at the second climbing obstacle on a camp site underneath an enormous 400-foot tall undercut. It was magnificent.
On the sixth day, we hiked the rest of the way back to the pickup point. On the way out, we explored a side canyon for about an hour, and three of us (Brian, Anita, and I) had a bit of adventure by hiking up and around the last swimming obstacle. It would have been much easier just to swim but it was also a lot of fun to explore another route. Up top, we saw a bunch of petrified wood and other strange rock formations.
Throughout the hike, the canyon had been surprising us with just one more obstacle than expected each time. The last day was different only in the form of the surprise: they forgot to send the boat to pick us up! A few hours after flagging down some jet-skiers and boaters who called the park service, we finally were rescued.
Here are links for the day 1 and 2 picture gallery, the day 3 and 4 gallery, and the day 5 and 6 gallery.
Last modified: 05/11/2012