Italy and Switzerland

November, 2004

This November I spent a bit over a week in Italy visiting friends in Milan. The timing of the trip was driven in part by truffle season - mid November is peak season for white truffles in the Alba region of Italy.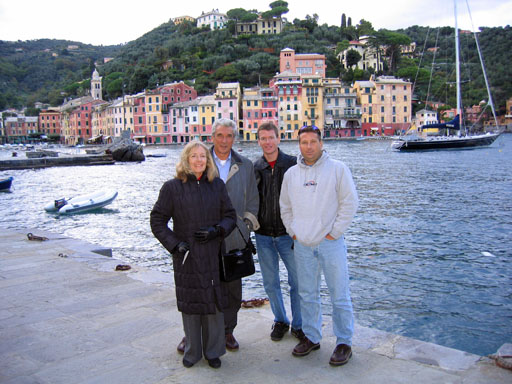 Helen, Marco, me and Nico in Portofino
My friend Nico arrived the day after I did and we then left for the Alba region. We stayed two nights at a small 4-room bed-and-breakfast called L'Antico Asilo in the tiny town of Serralunga. We traveled around the area by day to visit a few different castles as well as the town of Alba.
The distinguishing wines of the area include Barolo and Barbaresco, and the area is also famous for white truffles. We made a return visit to Trattoria della Posta da Camulin for a truffle-based dinner and also had a delightful dinner in a nearby castle.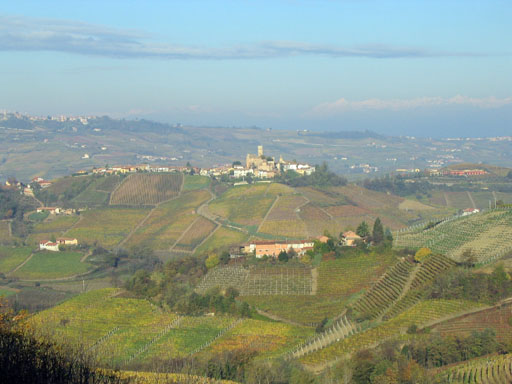 The Piemontese countryside with a castle and the Alps in the background
After a couple of days in Alba, we drove to Recco, Camogli, and Portofino for a few hours' visit. In Recco, we gorged ourselves on foccacia col formaggio at Manuelina ristorante.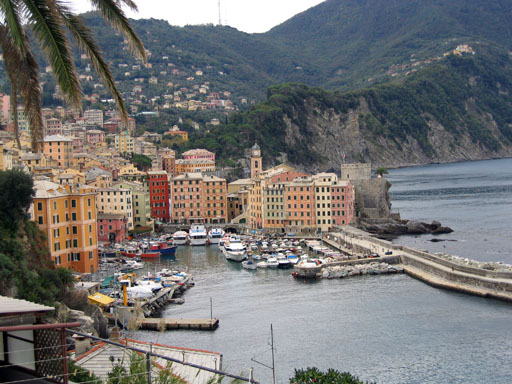 Camogli
Besides a quick visit to Lugano, Switzerland, the rest of the trip was spent relaxing and eating in Milan. No visit to Milan would be complete without eating at Ristorante Al Porto, so we went twice! Unfortunately, we were not able to visit the amazing Ristorante Boccondivino this trip. Next time!
Last modified: 05/11/2012