Thailand - October, 2006
I met up with my friends Nico and Jerry in Thailand in the second half of October.
We started off in Chiang Mai and checked out several interesting sights around northern Thailand including Wat Prathat Doi Suthep Buddhist temple, the eight waterfalls at Mae Sa, the Mae Sa elephant camp, and the temple and caves at Chiang Dao. Another highlight was spending an afternoon eating, drinking and talking in a lakeside cabana.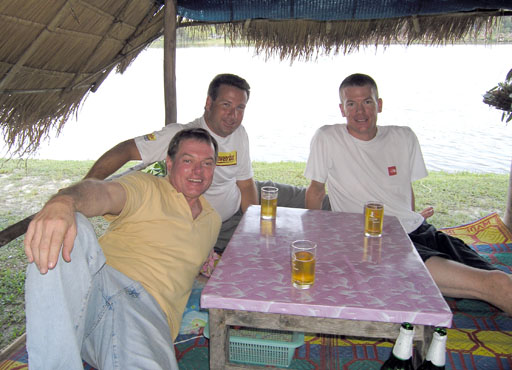 Next, we flew down to Phuket where we boarded the ship Vilai Samut for a 4-day liveaboard dive trip to the Similan Islands in the Andaman Sea. The diving was excellent - some of the best I've experienced! Visibility was often beyond 100', the water was a pleasant 84 degrees, and the fish and coral life were abundant and healthy.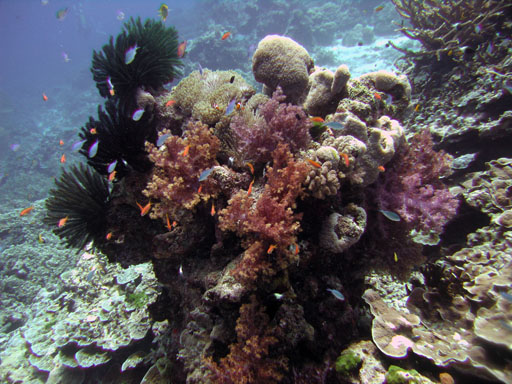 After the dive trip, we stayed a few days in Patong Beach. This area was heavily damaged by the tsunami in 2004 but has been completely rebuilt.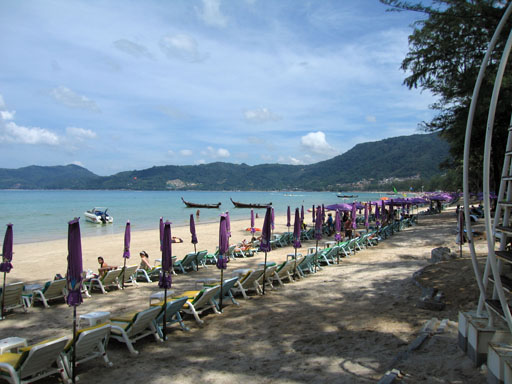 One especially fun adventure was an afternoon spent sea kayaking in Phang Nga Bay. This bay has many limestone islands with sheer vertical cliffs and riddled with caves. The kayaks allowed us to paddle through some of these caves into beautiful, lush, otherwise isolated lagoons in the middle of the island. There was even a group of wild monkeys dining on a nearby beach.
We then flew to Bangkok. Nico had to leave, but Jerry and I spent a few days in Bangkok visiting such sights as the Grand Palace, Wat Pho and the 65-foot Reclining Buddha, and the Vimanmek Mansion. We also took a boat ride on the river and paid a visit to the Jim Thompson House.
Last modified: 05/11/2012