Antarctica - 2008

In the fall of 2008, I had the great fortune of spending 6 weeks in Antarctica on a scientific expedition.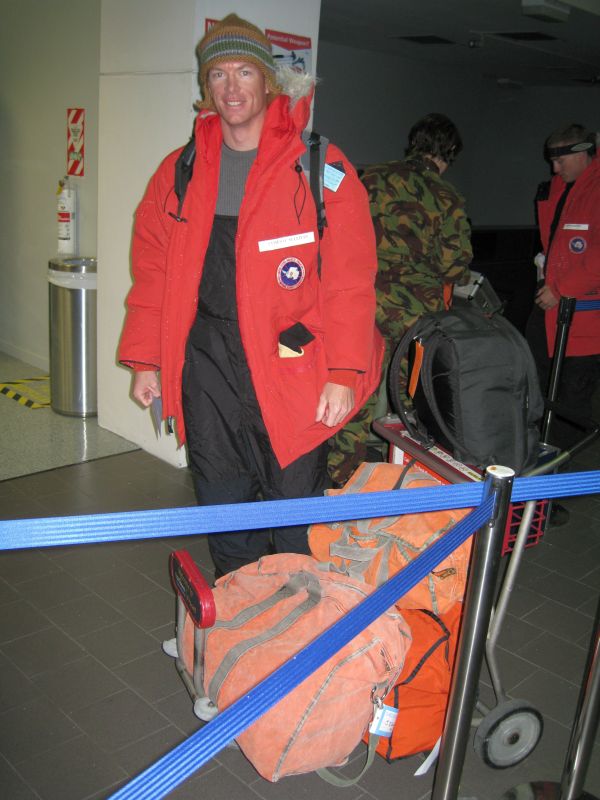 Boarding the flight to Antarctica
It all came about the preceding July when a friend sent me an e-mail asking if I'd be interested in a trip to Antarctica...
There is a project at the Moss Landing Marine Laboratories called SCINI with the goal of developing an underwater remotely-operated vehicle (ROV) for studying the benthic environment in Antarctica. Thus far, divers and to a lesser extent commercially-available ROVs have been used for studying the sea life on the ocean floor under the ice. However, the large holes in the ice required for divers or commercial ROVs are expensive to create and maintain. The SCINI ROV was developed to fit through the small (15cm) holes produced by hand-held power drills. Since these small holes are much cheaper and easier to create, benthic research over a much wider area can be performed for a given amount of money.
My friend's company is providing underwater navigation equipment for the project and when the project needed additional engineering help, he put me in touch with the project leaders.
I started doing engineering work on the robot at the Moss Landing Marine Labs in July of 2008, and also started the arduous process of "PQ'ing". PQ'ing, or physically qualifying for Antarctica, involves a variety of medical and dental exams and filling out reams of paperwork. Fortunately, this went smoothly.
On October 1, we flew from San Jose California to Christchurch New Zealand, where we were issued cold-weather survival gear. The following day (October 3, gained a day crossing the date line), we were scheduled to board a C-17 military transport jet and fly about 6 hours due south to the McMurdo Research Station, but bad weather in Antarctica prevented our departure. We ended up being stuck in Christchurch for another 5 days before the weather cleared enough to make it to Antarctica. Fortunately, I had friends in Christchurch and hung out with them for a couple of days while waiting for the weather to clear.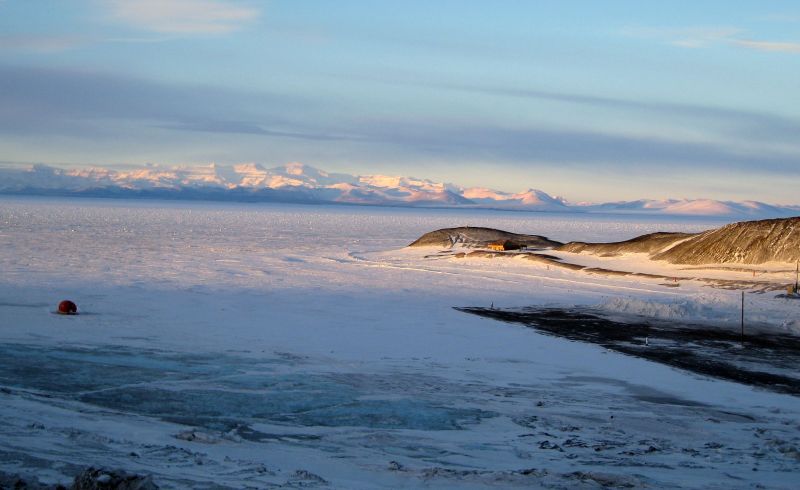 A view from our base of the Royal Society Range across the frozen McMurdo Sound
My responsibilities included everything from continuing electronics and software design work on the robot, piloting the robot, fixing it, drilling holes in the ice, and managing tether operations, communications, and hazmat issues for the project.
Overall it was an amazing experience!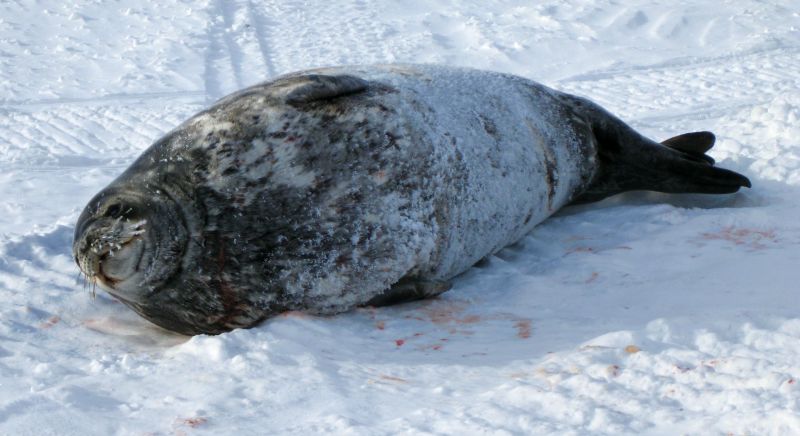 A Weddell seal lounging outside our dive hut
Last modified: 05/11/2012