Ayers Rock / Uluru
Ayers Rock (more recently called by its Aboriginal name of Uluru) is an immense sandstone monolith out in the middle of the desert. We spent two days there hiking around the base as well as making the climb to the top.
Uluru at sunset: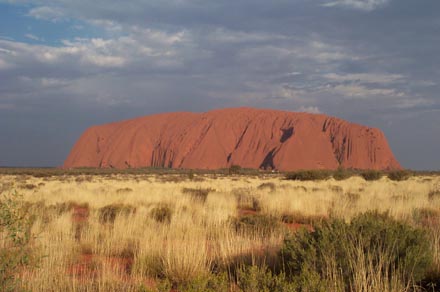 Aboriginal cave drawings at the base of Uluru: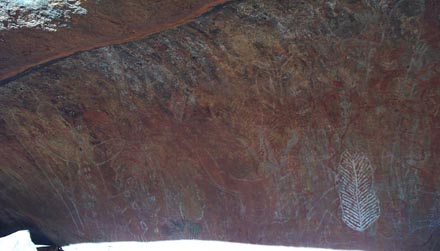 One section of the rock:
A view of the surrounding desert from halfway to the top: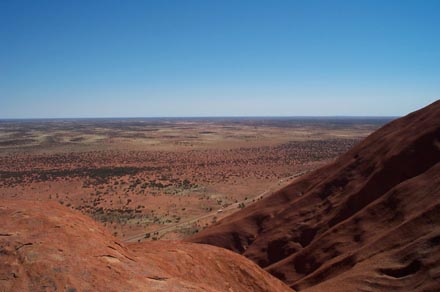 A view of The Olgas from the top of Uluru: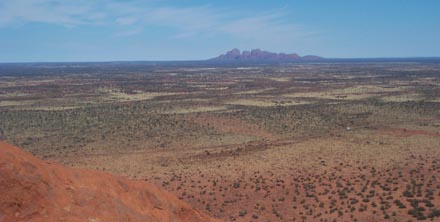 Nicolo trying desperately not to fall off!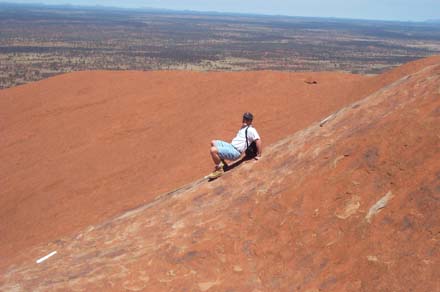 Isn't "mountain climbing" fun?