Sydney
Where to start? It's common to compare Sydney to San Francisco. There is a familiar "vibe" in the two cities, but Sydney seems to take the best that San Francisco has to offer and multiplies it.
Here's a shot of the city center, looking towards the Opera House and the Harbour Bridge:

This is a closer shot of part of the city center. The Opera House is to the left and the Harbour Bridge is to the right. This particular area is the Circular Quay, a hub for ferries, trains, and buses.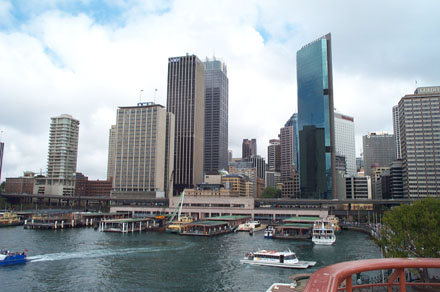 Sydney's enormous harbor is great for sailing - sheltered enough so it doesn't get too rough but open enough to have good consistent winds. This was taken from South Head, looking out over Watson's Bay towards the city center:

A picture of North Head taken from South Head - across the entrance to Sydney Harbour: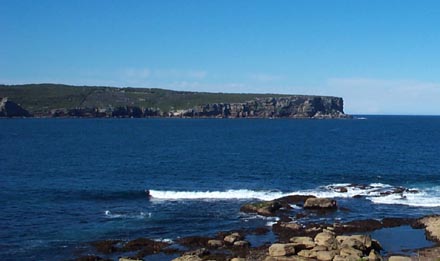 Bondi Beach:
One of the many wild parrots flying around here: