The Outback
The "big city" of the outback is Alice Springs, almost dead center in Australia and part of the Northern Territories. A decent chunk of Alice's revenue is from tourism, and there are a lot of Aboriginal-art galleries, several decent restaurants, and even a few Internet cafes! Alice also has a sizeable Aboriginal population.
"Don't-banga-kanga!"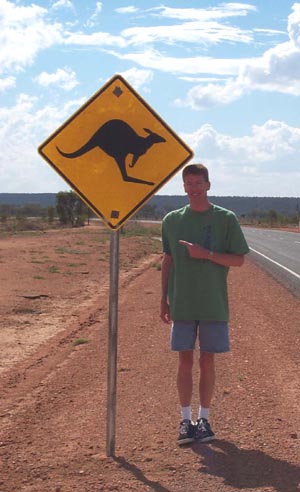 For all the kangaroo warning signs, the only marsupial we saw was the Wallaby, a scaled-down kangaroo: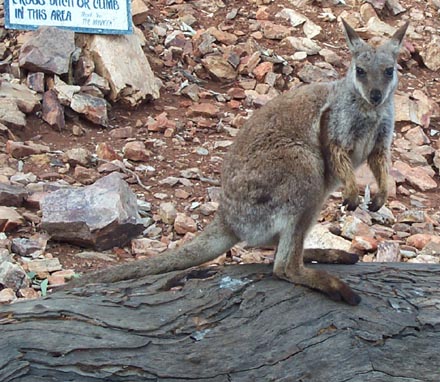 For all you "Priscilla" fans, here's Lassetter's Casino in Alice, where the gang ended up.
Sunset in the outback: