The Olgas (Kaja Tjutu)
The Olgas are a group of monoliths, smaller than Ayers Rock, out in the desert and about 30km from Ayers Rock. They're composed of a different material than Ayers - conglomerate rather than sandstone. We spent half a day there doing an 8km walk through the Valley of the Winds.
We spotted a wild dingo dog on this trip but due to the distance, it was indistinguishable in the picture.
Looking down the length of the Valley of the Winds: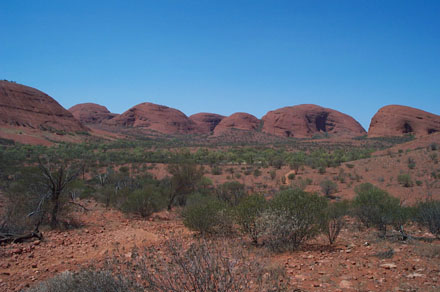 A view across the valley: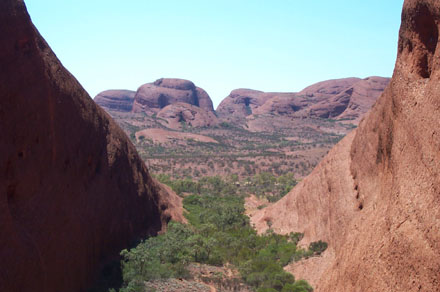 A few other sights: