Utila

We spent a week on the island of Utila, in the Utila Lodge. The lodge was also a dive resort, and even smaller than CocoView, and also built right on the water. Although there was no shore diving (unless you count diving off the roof of the local bar...), the diving on the walls and reefs was just excellent. The visibility was even better than at Roatan. Even though Utila is a fairly small island there was actually nightlife there, which was helped by the sizeable backpacker population. The native Utilians were quite friendly.


Here is the plane that brought us from Roatan to Utila - a recycled Russian Turbo LET.
The signs inside were still in Cyrillic writing.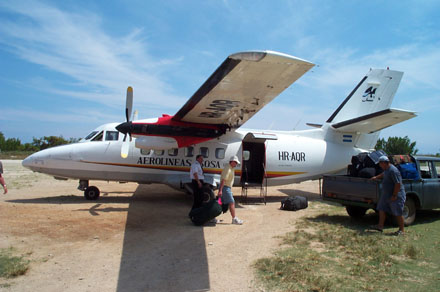 This is the main freeway on the island. Many people used 4-wheel ATVs to get around, as well as bikes and legs.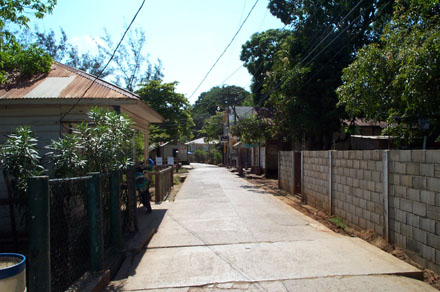 Speaking of infrastructure, this is the island's power plant. The faded, hand-painted sign on the center pole says "High voltage - keep out". They shut down the power every night at midnight, so you had to bring a flashlight with you to the bars for the stagger home.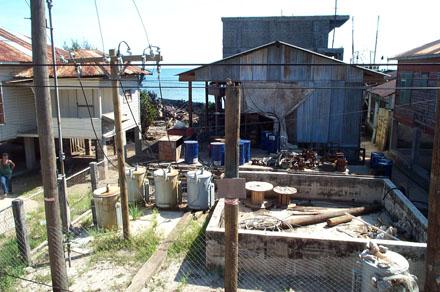 Here's the view from the lodge's dock:



A section of the Utila coast: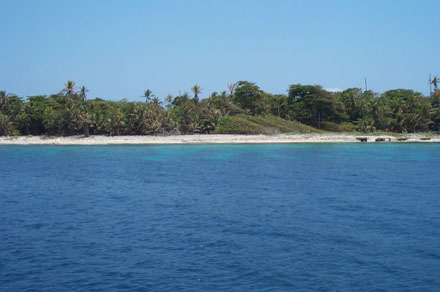 This is the biggest of the cays - considered the good section of town.



And finally the airport on departure day. This is a shot of the International Concourse. Ground Transportation is off to the right, and Ticketing and Check in, well, um....