Roatan

The island of Roatan was our first destination and we stayed at the CocoView Resort. The diving was excellent. You could throw a rock from the resort's dock onto a barrier reef wall or the Prince Albert wreck, which made shore diving a nice option. The water was a comfortable 82 degrees with 80 - 100 foot visibility typical. Only one small thing marred the trip...


The Evil Black Chickens!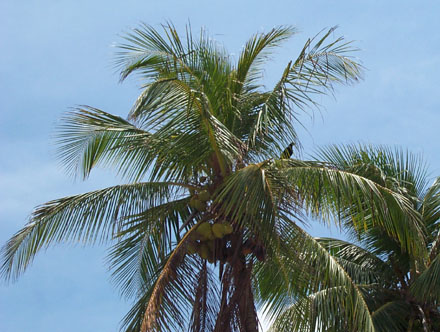 These horrid creatures from the depths of eternal fiery perdition were in some kind of drug-enhanced wild mating frenzy for the duration of our stay. They would get started around 4am right outside our acoustically-porous cabanas with a screeching assault of crowing, whistling, honking, screaming and hooting. They were SO LOUD they even drowned out Nico's snoring. The resort could have made vast sums of money by renting out shotguns to the harried guests.

Here's a picture of the resort and a shot from our cabana.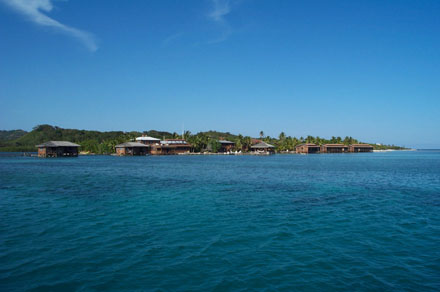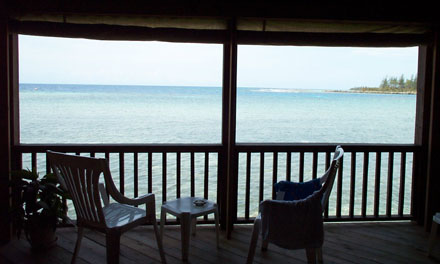 This is taken from on top of one of the wall dives within swimming distance of the resort.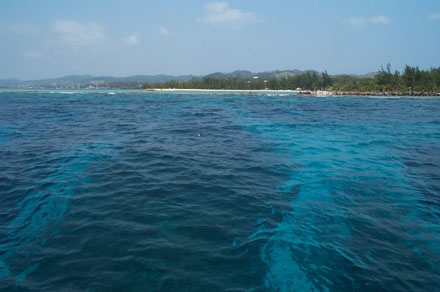 A shot of the Roatan coastline: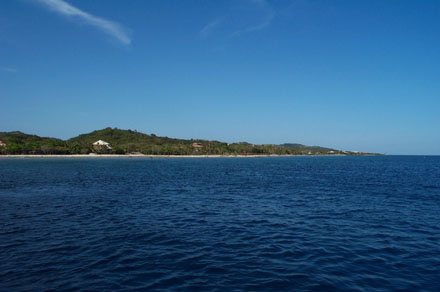 One of the many iguanas running around the island: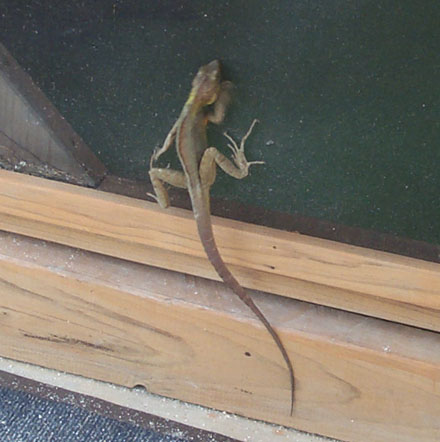 Sunset in tropical paradise...